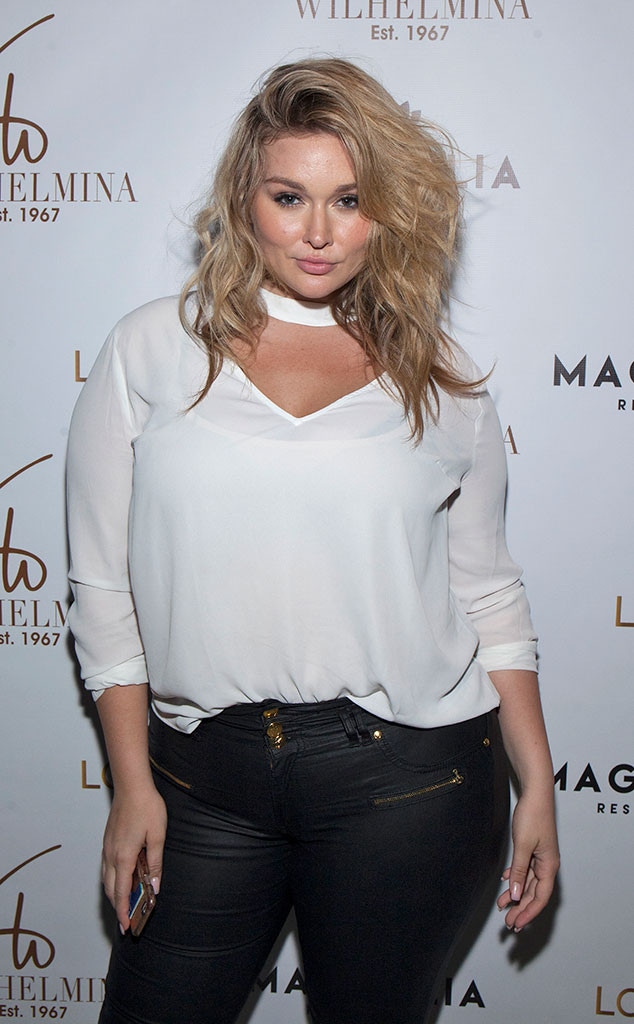 Santiago Felipe/Getty Images for Wilhelmina
Sports Illustrated is making history. And this time around, they're on the right side of it. 
This year's Swimsuit edition included the usual Rookies of the Year spread, but this time around there was one huge upgrade: The feature stars Hunter McGrady, who besides being gorgeous, just so happens to be the magazine's curviest model ever. Sports Illustrated has been making marked moves to expand beyond the greatly outdated beauty norms that have been prevalent in the modeling industry, and this is yet another sign of positive change. 
For her part, McGrady says that she has been extremely proud to be a part of the historic issue—and that reception has been stellar. 
"I keep saying that the response I've gotten means more than just being in the magazine and more than what it means for my career," she told E! News at In Training in West Hollywood. "It's been so overwhelmingly positive. The comments I've gotten from women—and men for that matter—have been absolutely incredible." 
For the photo shoot, McGrady was given the honor of wearing one of SI's coveted painted swimsuits, and preparing was a process that can only be described as rigorous. It took a team of several different women painting for over 12 hours, starting at 2:00 a.m.—Hunter spent six hours laying on her back and then six hours standing up. 
"I was in and out of sleep for part of it," she admits. "But I was running on adrenaline so it kind of didn't feel like I did anything. I woke up and had a full gorgeous swimsuit painted on. Can I wake up like that every day?"
Like most models, being in Sports Illustrated has been one of McGrady's top goals since day one. But now that she achieved it, she has her sights set on helping to change the industry even more. 
"I think being in this issue is important, and [body image] is a conversation that needs to happen," she explained to E! "It's definitely going to continue happening and I'm really excited to be a part of it, and be on the rise with it." 
Part of that work is going to involve changing the perception of what it means to be curvy and, more importantly, what the industry thinks curvy women can wear. McGrady recently attended the iHeartRadio Music Awards in what can only be described as a show-stopping ensemble (a black bodice paired with a skirt and jacket), which she hopes helped make a big statement.
"It's so funny because I always choose something that people wouldn't necessarily see a curvy girl in," she told E! News. "Somewhere along the line someone has said, curvy girls can't wear this, they can't wear stripes. And I'm like um, I don't think so."
McGrady continued that she is always looking to prove the point that she can rock any outfit she chooses, regardless of her size: "There should be no rules, you can wear whatever you want, so that's what I want to get across at every red carpet."
Hunter McGrady is certainly a role model to women and girls everywhere, but it turns out she herself has a certain someone that she idolizes for her fitness goals: The one and only Beyoncé.
"She is spot on," exclaims McGrady. "She's thick, but she looks bomb all the time. Even pregnant, she is my fitness role model. How do you do it, B? I wanna know!"
Same, Hunter. Same.