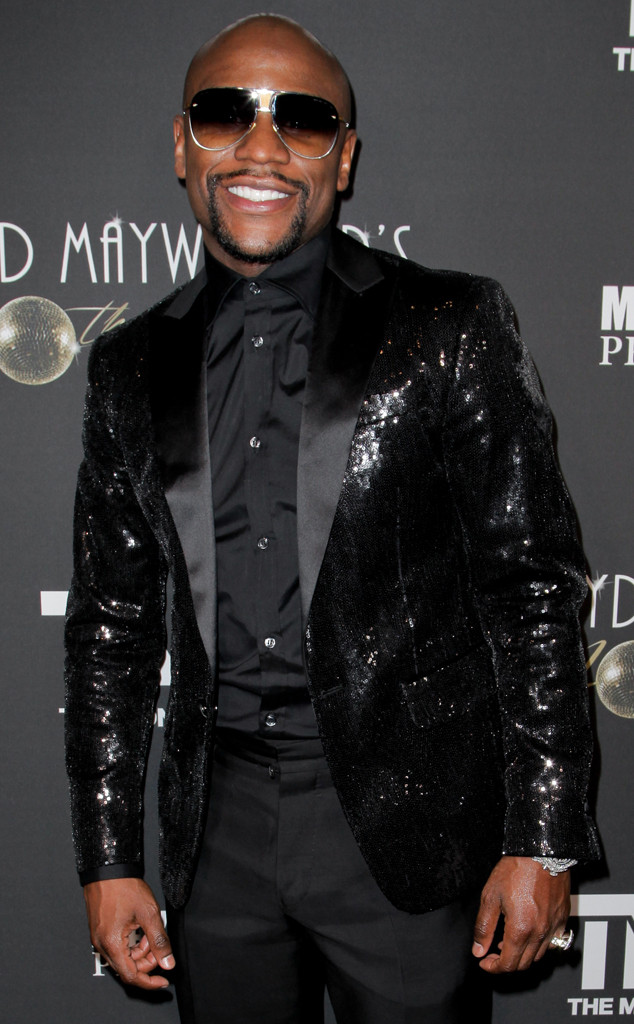 TIBRINA HOBSON/AFP/Getty Images
That was one knockout of a party.
In celebration of his 40th birthday, world champion boxer Floyd Mayweather threw himself a bash as big as his career Saturday night in Los Angeles.
Located in a ballroom downtown, the athlete welcomed celebrity guests like Bobby Brown, Justin Bieber and Mariah Carey into a star-studded room decorated with disco balls and crystal chandeliers. Dressed to impress, Mayweather donned a black sequin blazer with black pants, a black shirt and dark aviators.
"He was smiling and enjoying all the attention," a source told E! News.