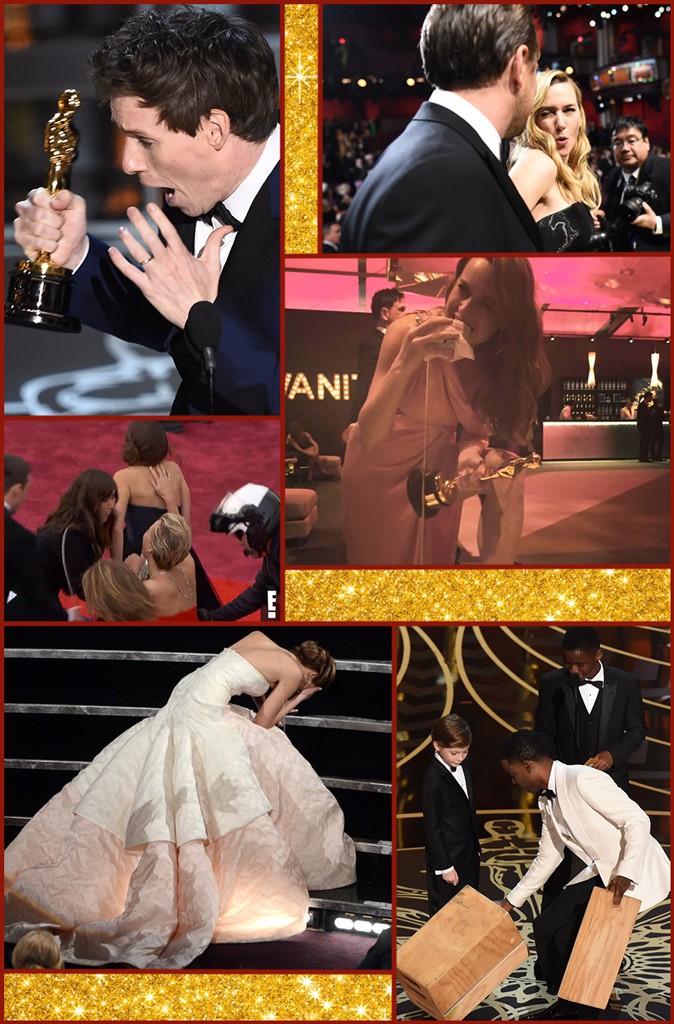 Designer dresses. Glam squads. Limousines. Free champagne.
At the outsets, the Academy Awards is a very glamorous event. The classiest, really. It's full of A-listers, doing A-list things, wearing A-list clothes. Or is it? You see, there's also a dark side to the Oscars. A side that no one really talks about, fully of dirty little secrets and totally un-glamorous, un-classy, un-A-list things.
But we're here to put it all out on the line. E! News' venerable reporters have been attending award shows for years, and they've staked out everywhere from the parking lot to the bathroom to bring you all those behind-the-scenes moments that don't belong on the red carpet.