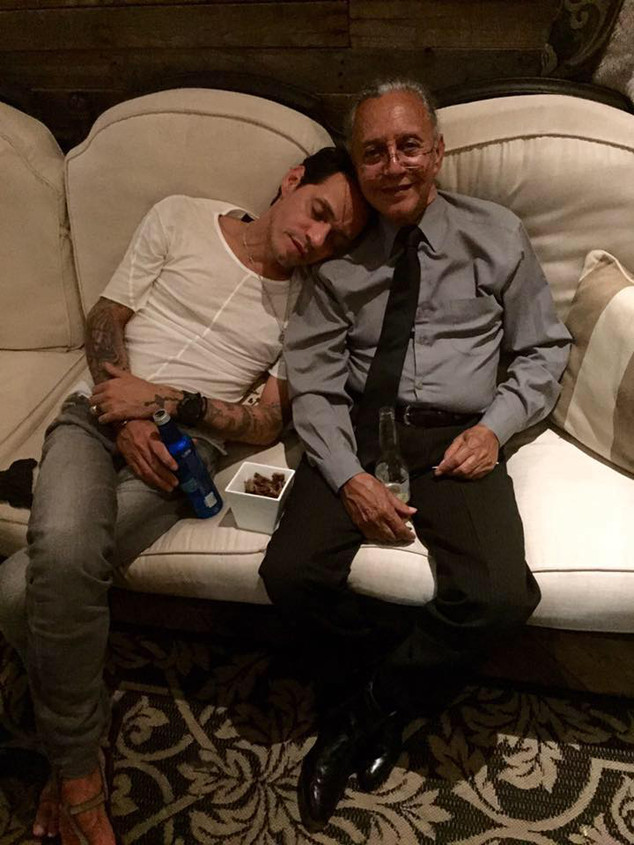 Facebook
Clearly, it's a big week for the Muñiz men.
Today, E! News confirmed Marc Anthony's romance with 21-year-old model Mariana Downing, and yesterday Anthony's father Felipe Muñiz debuted as a singer.
In August, the 48-year-old singer brought his dad on stage to sing with him at Radio City Music Hall in New York City. The father-son duo sang "El Último Beso" for the crowd.