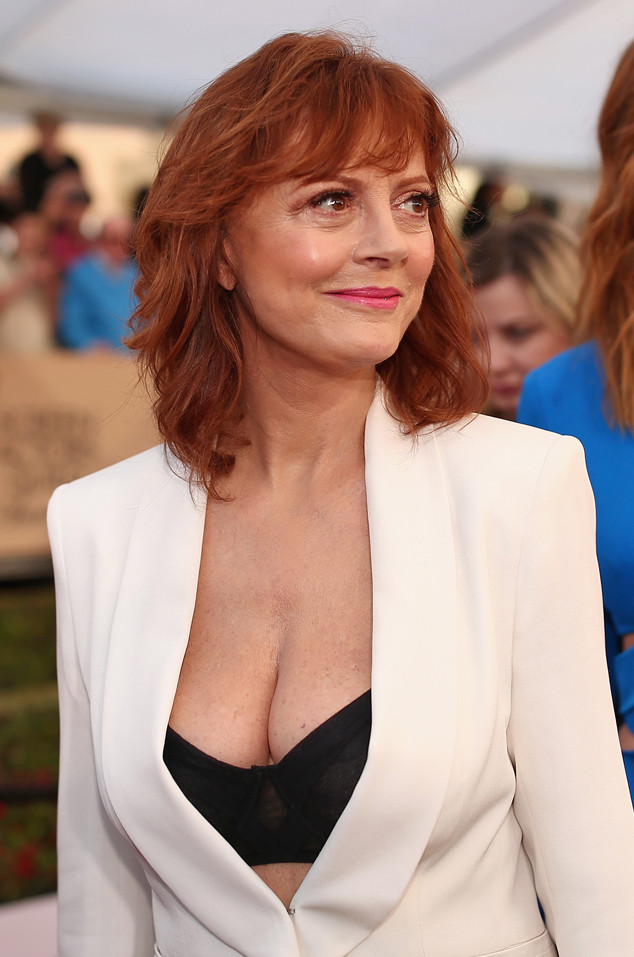 Christopher Polk/Getty Images
Susan Sarandon is open about her sexuality and sexual orientation. Way open.
The 70-year-old Oscar-winning actress, who plays gay icon Bette Davis in Ryan Murphy's upcoming FX series Feud: Bette and Joan, made her comments to PrideSource.com in an interview posted Wednesday.
When asked if she is open about her sexuality, she joked, "Yeah, I'm open. My sexual orientation is up for grabs, I guess you could say."
Susan also confirmed an old rumor—that she was once in a relationship with Philip Sayer, who starred with her and the late David Bowie in the 1983 horror movie The Hunger. She said Sayer was gay. The British actor, who died at age 42 in 1989, never talked about his sexuality to the press.