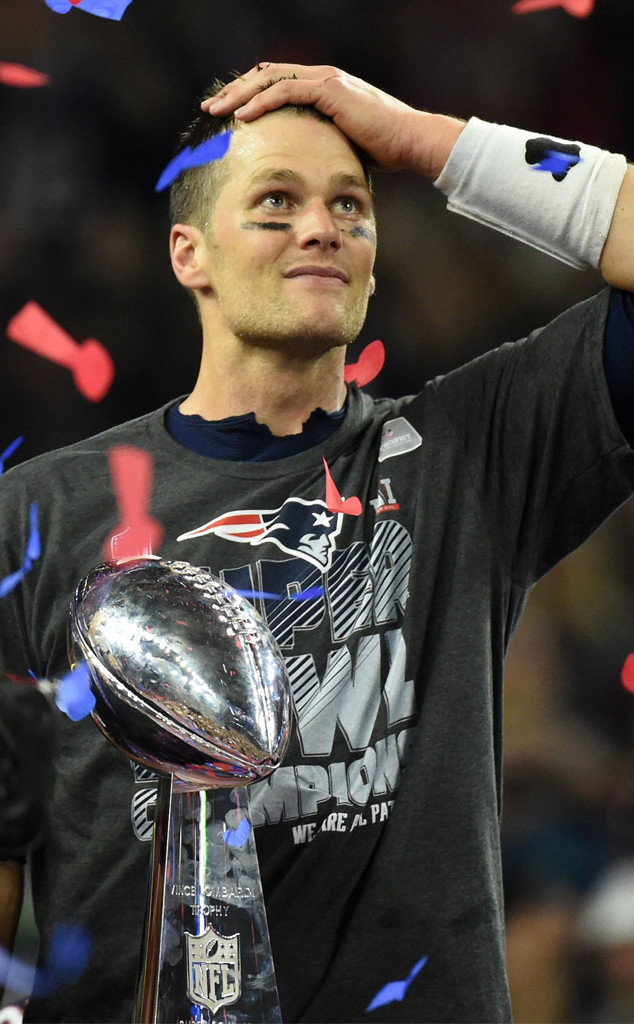 TIMOTHY A. CLARY/AFP/Getty Images
Tom Brady was this close to signing on to eBay.
On the heels of his fifth Super Bowl win Sunday night in Houston, the football champion suddenly had something else on his mind when he returned to the New England Patriots' locker room. Instead of relishing his success over the Atlanta Falcons, the 39-year-old quarterback noticed his game jersey had suddenly gone missing.
"Did someone take my jersey," the MVP was seen asking a colleague in the locker room, captured on video by Yahoo! Sports. "I absolutely, 100 percent put it in my bag."
Despite all his efforts, Brady could not find the shirt. "If anyone sees on eBay, a jersey for sale…," Brady quipped.
By Monday afternoon, Lieutenant Governor of Texas Dan Patrick issued a statement asking whoever stole the jersey to return it.