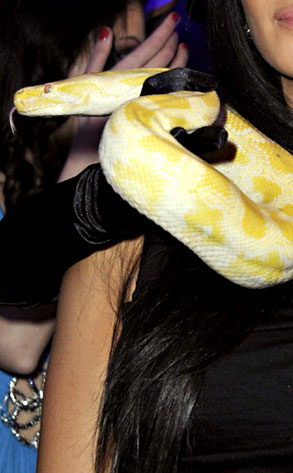 Joerg Carstensen/ DPA/ZUMA Press
Here's a Hint: Is this pop singer taking a page from Britney Spears' playbook?
At a party in Germany, the songbird got up close and personal with a python, just like Brit did during a past VMA performance.
In fact, Brit and our snake-charming starlet will be working together soon in the very near future.
Think you know which singer's getting the squeeze from a snake?
Get the answer right here!