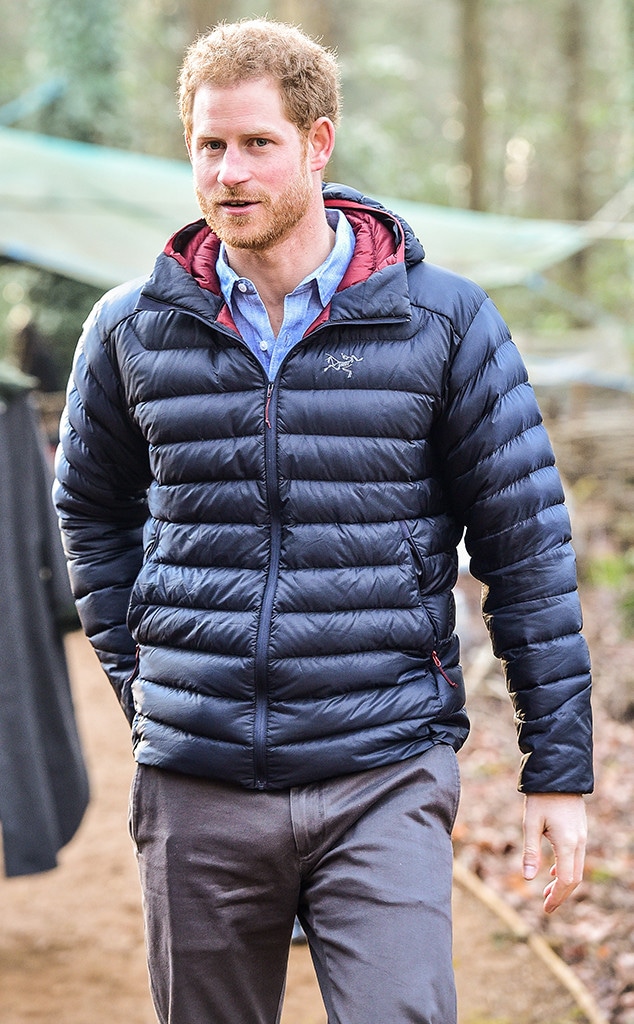 Ben Birchall - WPA Pool /Getty Images
Prince Harry is continuing his mission to shed light on the importance of mental health. 
The royal visited the Help For Heroes recovery center at Tedworth House in Wiltshire, England, where he met with former service members participating in Hidden Wounds—a program designed to support those struggling with PTSD, anxiety and other issues related to leaving the military. 
During the visit, Prince Harry learned about the veterans' dedication to building an "Iron Age Round House" as well as maintaining the ground's garden, two activities designed to promote teamwork and creativity.
Ben Birchall - WPA Pool /Getty Images
He also had a chance to reflect on experience serving in the Armed Forces, speaking with fellow veterans about what helped him fully recovery after spending 10 years in the military. 
"Getting back your mental health, mental wellbeing, your mental fitness is a really important thing. Rather than operating at 50 or 60 percent, you can operate at 80 or 90 percent and be a better person," Harry explained to the group.
"As you say, once you've served, there's that dark sense of humor," he shared, adding, "A lot of civilians don't get it and actually it can be frowned upon sometimes, but to individuals like you, and the rest of them, without it you can't function at all – it's got to be part of the recovery process."
Alongside Prince William and Kate Middleton, Harry is a major champion of mental health. The royal trio launched Heads Together, an organization aimed to address the negative stigma surrounding mental health and have dedicated much of their charitable efforts to the cause.