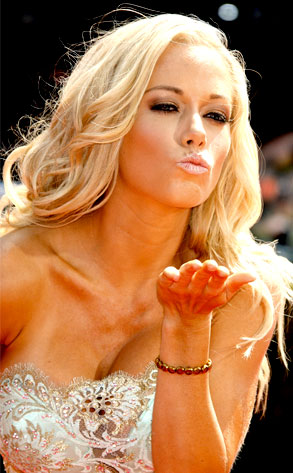 Jeffrey Mayer/Getty Images
There was a time when Kendra Wilkinson wouldn't have thought twice about posing for Playboy.
But now that the Girl Next Door is getting married to NFL star Hank Baskett, the idea of stripping down for ex-boyfriend Hugh Hefner may not be a part of her future.

"If the offer came up, I would definitely have to have a big talk with Hank—and a talk with Hank's family," Wilkinson, 23, told me earlier today.
More Playboy or not, we will be seeing a lot more of Wilkinson and Baskett this summer when her own new reality show, Kendra, premieres on E!. "There's a lot of comedy because I am on my own for the first time in my life," said Wilkinson, who moved out of the Mansion last fall. "I have no one to help me. I have no butlers, no maids, no Hef to take care of the bills—no one doing my laundry!"