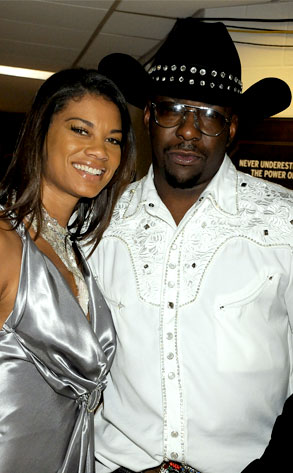 Jeff Kravitz/Getty Images
Bobby Brown's prerogative: procreation.
The erstwhile King of New Jack Swing and Alicia Etheridge, his companion of two years-turned-manager, are expecting their first child together. His agent confirms that Etheridge is four months pregnant and due to pop in July.
For those counting at home, this will be kid No. 5 for Brown, 39. There's 22-year-old Landon (an aspiring performer who appeared on MTV's Rock the Cradle) with Melika Williams; 19-year-old LaPrincia and 17-year-old Bobby Brown Jr. with Kim Ward; and 15-year-old Bobbi Kristina, his sole child with ex-wife Whitney Houston.
While Brown's personal life seems to be back on track after years of turmoil, the same can't be said for his career.
Brown's hasn't hit the charts since guesting on Ja Rule's 2002 single "Thug Lovin" and is now better known as a reality TV trainwreck, from Being Bobby Brown to the CMT series Gone Country and its spinoff, Outsider's Inn.