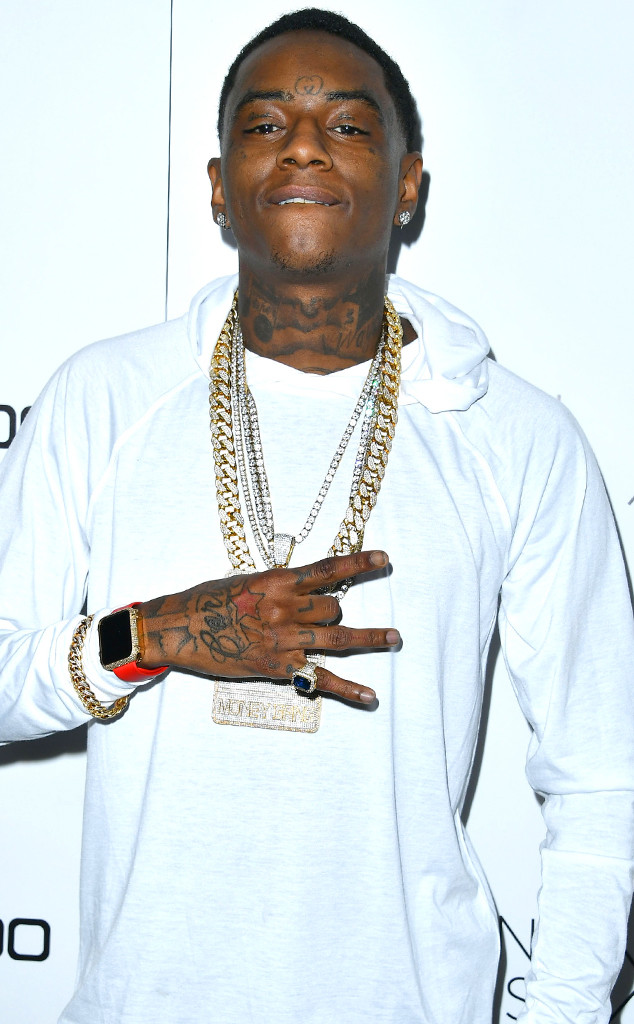 Steve Granitz/WireImage
Soulja Boy's home recently became the target of a thief.
The rapper's Hollywood Hills house was burglarized Tuesday morning, a Los Angeles police detective confirmed to E! News. Currently, there are no suspects.
The mystery thief made off with $10,000 in cash and $12,000 in jewelry, according to TMZ. Soulja Boy was not in the house at the time of the crime, but whoever made their way into the home broke down the door to do so.
According to TMZ's report, the property is equipped with surveillance cameras and one allegedly got a shot of the thief in action.
This isn't the first time the Grammy nominee has been the victim of a break-in. In 2008, several men got into the house and threatened the rapper and two friends with guns while they were working on new music.