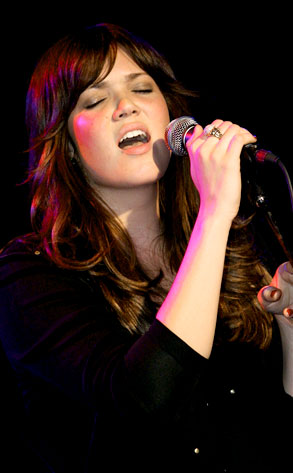 Jesse Grant/Getty Images
Mandy Moore doesn't have a new beau (that we know of), but she does have a new baby.
Her latest album, Amanda Leigh, is set to hit stores on May 26.
The sweet-like-candy starlet titled the album after her given name and was inspired by such artists as Joni Mitchell and Todd Rundgren.
"We're trying to do a '70s Southern California/Laurel Canyon vibe," she told E! News in December. She also joked that a coffeehouse tour was in the works.
Amanda Leigh, whose tracks include "Everblue," "Nothing Everything" and "Song About Home," marks the debut release for Storefront Recordings, founded by Moore's long-time manager, Jon Leshay, and RED Distribution.
"I'm connected to these songs and how they came to fruition in a way I've never been able to articulate before," says the 24-year-old, whose previous outing was 2007's Wild Hope.