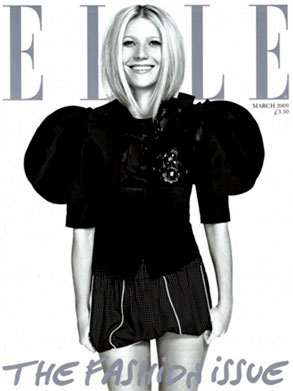 Elle UK
It's true we haven't been the biggest supporters of Gwyneth Paltrow's GOOP—there's the name, the exclusive fancy restaurant recommendations, the discussion of bowel movements. And for those of us not giving enough thanks to Gwyneth for her showing us the right way to live, she has this to say via Elle UK:
"F--k the haters! I saw this blog of people writing horrible things about me and for a second your ego is so wounded. How could people hate me, my intentions or what I'm trying to do? I'm a good person and I'm trying to put good things into the world."
Ah yes, how very charming and nourishing of the inner aspect. But now on to more important things like being married to Coldplay...