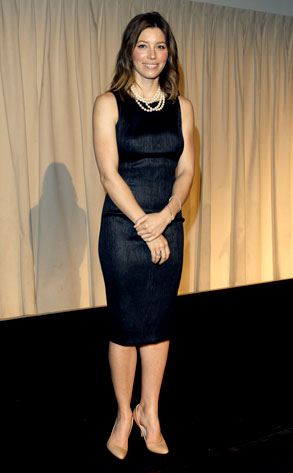 Chris Polk/Getty Images
Another year, another out-of-their-league Hollywood babe tapped as ringleader for the geeks scientific and technical achievers at this year's techie Oscars.
Jessica Biel has been tapped to host the Academy of Motion Picture Arts and Sciences' Scientific and Technical Awards taking place Saturday at the Beverly Wilshire.
Biel follows in the hot ingénue hosting footsteps of predecessors Rachel McAdams, Scarlett Johansson, Maggie Gyllenhaal, Jennifer Garner and, most recently, Jessica Alba.
Sadly, the techie masses will not be given the opportunity to get teary-eyed and overstay their podium welcome on camera as the Sci-Tech Awards will not be televised, but, if tradition holds, Biel-presented portions of the show will air during the 81st Annual Academy Awards on Feb. 22.
Which means going into the ceremony, Oscar viewers will know exactly one presenter booked for Hollywood's biggest night.