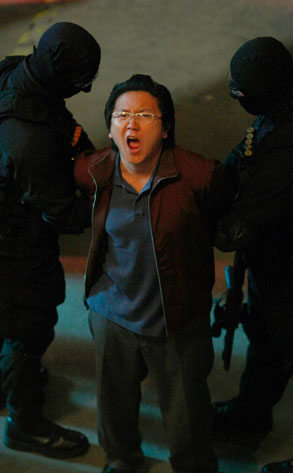 NBC/Trae Patton
"You know the media. They like new and shiny."
Score one for the writers and producers of Heroes! 'Cause that snarky little line from Nathan Petrelli (Adrian Pasdar) in tonight's episode seems to take aim right at all the Heroes haters who've dissed the show in recent months.
Tonight's premiere of Volume IV: Fugitives was all about proving that the old Heroes (the one on that not-so-glamorous cover of Entertainment Weekly) is gone for good. And now...Presto-change-o! We have a new volume! With new predators! And new twists! And new creepy government guys who look like ninja Sleestaks! What more could you possibly want?!
So did it work? And what lies ahead? Let's assess...