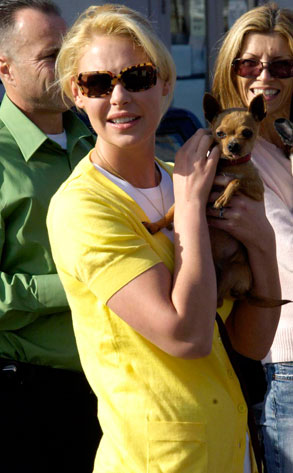 Adrian Varnedoe, PacificCoastNews.com
Could Katherine Heigl and Josh Kelley's new four-legged friend be prepping them for parenthood?
"This tiny little dog we got definitely seems like it could be a good little proving ground," Kelley says.
The dog is Oscar, an abandoned pup the couple recently took home after rescuing him in Mexico. The story is truly heart wrenching...