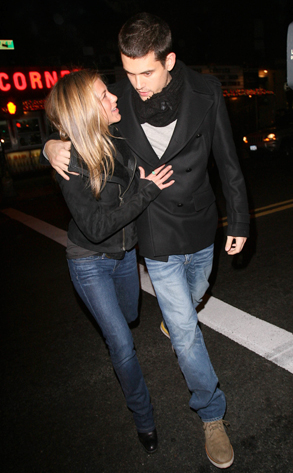 INFphoto.com
• How about all the celebrities step away from Twitter. First Demi and Ashton decided to clog up our homepage with nonsense, then Erykah Badu had to go labor Twitter, and now John Mayer is being all jokey about welding an engagement ring for you-know-who. It's too much!
• Emma Roberts says it's hard going from child actor to grown-up actor. If you don't watch out, you'll end up like Lindsay Lohan, someone Emma finds "hard to take seriously." Hotel for Dogs ought to help her on this quest.
• In other Emma news, Harry Potter's Emma Watson is equally confused about growing up. "I find the whole concept of being 'sexy' embarrassing and confusing," she tells U.K.'s Mail on Sunday's Live magazine. Also, the minute she turned 18, paparazzi were all about the upskirt shots, which is really creepy.
• No one sits Lindsay Lohan in the back of the plane, no matter how much in-flight entertainment it may provide.
Yep, that's Rebecca Romijn looking like she never gave birth to twins in our Big Picture gallery.