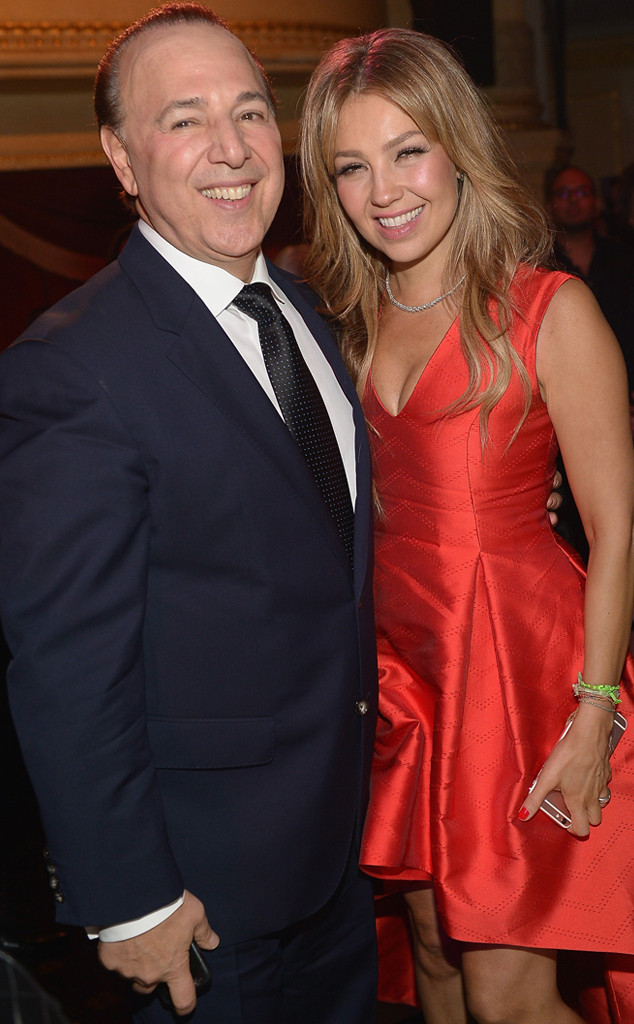 Gustavo Caballero/Getty Images for HBO Latino
Tommy Mottola just got his wife Thalía one of the greatest gifts that a Marilyn Monroe fan could ever receive.
The loving husband bought the singer a handbag owned by the 1950s icon, which also includes Monroe's used bright red lipstick, compact, lighter and brush.
"Only if you're a fan can you understand this degree of craziness. Tommy gave me during Christmas a bag that was used by the incomparable Marilyn Monroe which was auctioned during these holidays. Inside there is a personal brush, a lipstick for those emblematic red lips, plus a compact to powder that timeless face. Being a fan is a privilege that only a few know," the 45-year-old star captioned the video post of the brown bag with gold handles.