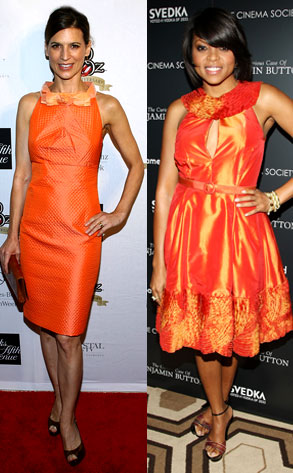 Scott Wintrow/Getty Images, Stephen Lovekin/Getty Images
Entourage's Perrey Reeves and The Curious Case of Benjamin Button's Taraji P. Henson aren't afraid of color. Both wore bright orange dresses to recent red carpet events.
While each actress looks fabulous in her bold colored frock, one of the ladies spent more than the double the amount that the other did on her dress!
Think you know who dropped much more moula on her look?
Play mystyle's Who the Bank? game now and test your style saavy.