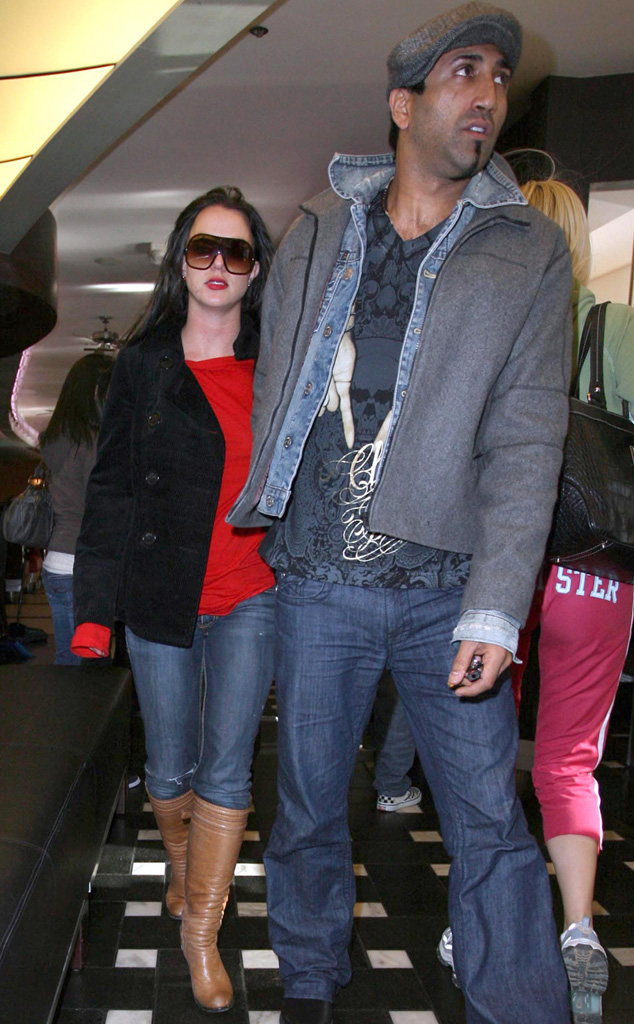 INFphoto.com
Talk about exposing yourself to the courts!
Adnan Ghalib was served with court papers early Saturday morning at his Burbank house with orders to stay away from former fling Britney Spears. The paparazzo was half undressed when he was slapped with the papers…and he wasn't alone.
"He was naked from the waist up," a source tells E! News exclusively. "And he was back living with his estranged wife in Burbank."
Ghalib and Azlynn Berry filed for divorce last year after four years of marriage after Ghalib's tryst with the pop tart became public. They appeared to be reunited according to a source.
The Circus star's attorney filed for restraining orders against Ghalib, Sam Lutfi and attorney Jon Eardly on Friday claiming they were attempting to undermine her conservatorship.
A hearing is set on the restraining orders for Feb. 23.
Ghalib did not respond to an E! News request for comment.