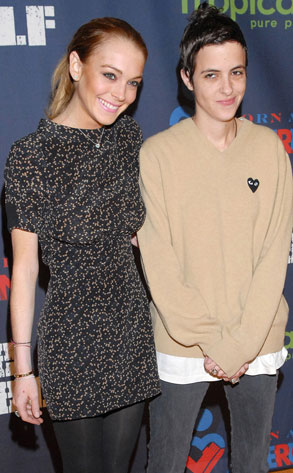 Dan Gorder/Getty Images
Lindsay Lohan and Samantha Ronson managed to make it through a whole night of Superbowl parties without any public spats.
The couple first hit ESPN the Magazine's party, where Sam was deejaying with Joel Madden. As Sam worked the turntables, Linds snagged a table right beside the booth where she hung with Benji Madden.
The table only had Red Bull and Pom tea on it, but there were bottles of alcohol underneath it, including a bottle of Patron and Ultimat vodka. LiLo drank out of a plastic cup while she smoked and texted.
At one point, Linds even joined Sam in the booth, where she rubbed her back between sets...