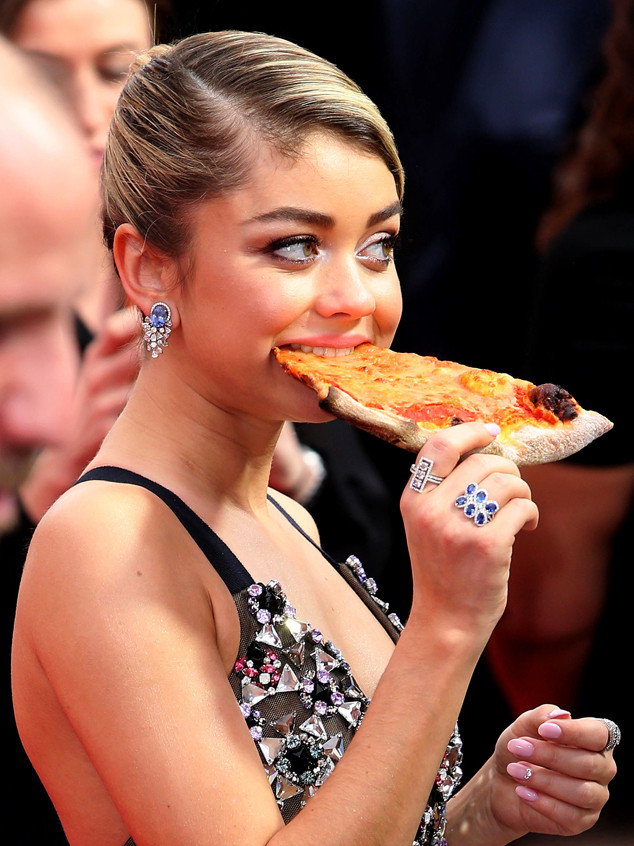 Russ Einhorn/Splash News
Sarah Hylandis a girl after our own heart.
With the holidays now right around the corner, the Modern Family starlet took some time out of her Sunday evening to share with her Instagram followers what's really on her mind heading into Christmas.
No, Sarah isn't asking Santa Claus for a new designer handbag or a furry puppy. She's wishing for something almost everyone hopes would one day exist—Calorie free pizza!
"All I want for Christmas is..... to be able to eat all the pizza in the world and still have abs without having to workout...," the 26-year-old wrote alongside a rather pouty selfie cozied up to boyfriend Dominic Sherwood.
Sarah, we feel you.