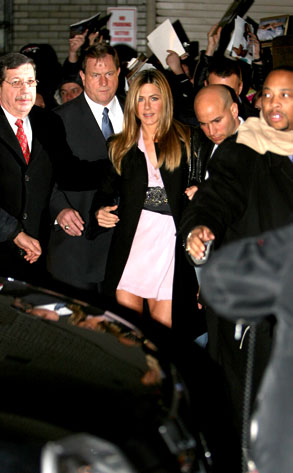 Jae Donnelly/ INFphoto.com
We took a nasty little trek down Herpes Lane (this is a joke, leave us alone, E! lawyers!) with John Mayer yesterday, so it simply wouldn't be right if we didn't pay homage to Jennifer's conquests, as well.
Originally, we were going to call this the "duds" of Jennifer Aniston (because, you know all these dudes she struts out just for agendas and photo ops but rarely orgasms—you do know this, don't you? All her friends tell me so, trust).
Regardless, why the hell should John get "lust" and Jen be stuck looking like the sucker, a title the media loves to stick her with. She's hardly stupid; the babe knows what's going on. We forgot how much J.A.'s love life has similarly been like a revolving door at People magazine. No judgment here, trust.
Click into the gallery below to see the full picture.