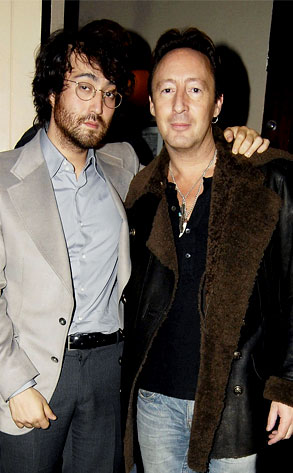 Nat Travers/Getty Images
Are Julian Lennon and Sean Lennon looking to give peace a chance?
The half-brothers, often caught between the former Beatle's widow, Yoko Ono (aka Sean's mom), and first wife, Cynthia (Julian's maternal unit), could be performing together in public for the first time.
And the even would take place, appropriately enough, at the United Nations.
Per FoxNews.com, Lennon's offspring will duet at the U.N.'s MDG Awards on Feb. 26, an event paying tribute to individuals, organizations and nations working to implement the body's Millennium Development Goals.