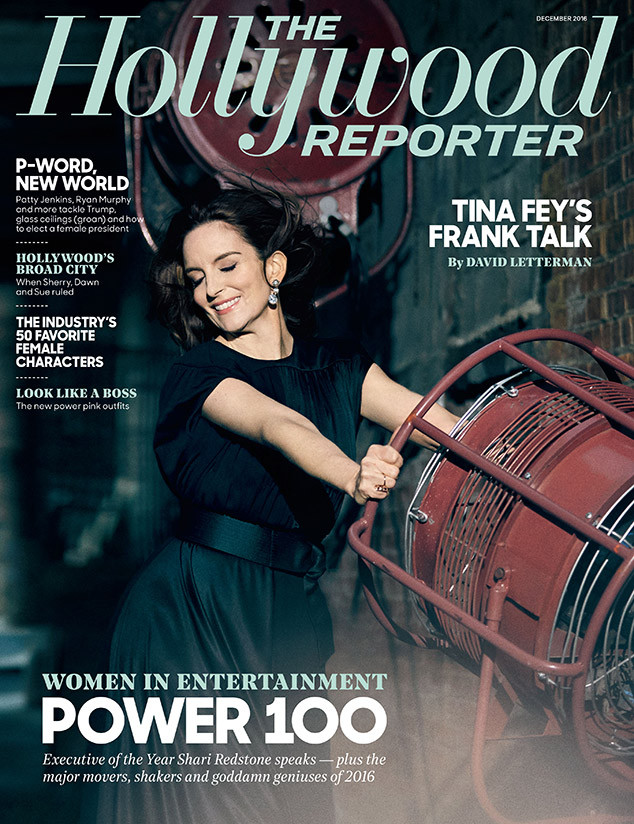 The Hollywood Reporter
Tina Fey is a hilarious comedienne, an actress, a screenplay writer and an author, but more than anything, she's a mom.
The nine-time Emmy Award winner is being honored with The Hollywood Reporter's Sherry Lansing Leadership Award and chats with David Letterman for the publication, discussing what it means to be a woman in this "increasingly ugly world," how she's on "that kid grind" and the support she gets from her friends in Hollywood.
One of Fey's biggest concerns at the moment is her daughters, Alice, 11, and Penelope, 5, growing up in a society centered around the internet.
"The thing I worry about [more] than actual human interaction is the internet," she told Letterman. "Because that's just despicable: people just being able to be awful to each other without having to be in the same room…It's so easy for people to abuse each other and to abandon all civility."