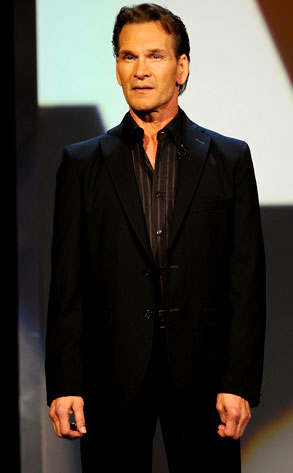 Michael Caulfield/Stand Up To Cancer via Getty Images
Despite reports to the contrary, Patrick Swayze's rep wants to assure fans that the actor has not given up in his battle against pancreatic cancer.
While several publications, including the National Enquirer and a slew of British tabloids, morbidly reported this week that the 56-year-old had ceased chemotherapy treatments and all other medication and instead was focusing on making his remaining time comfortable, his publicist is adamantly denying the claims.
"Nothing has changed," Annett Wolf tells E! News. "Patrick is still receiving his treatment."