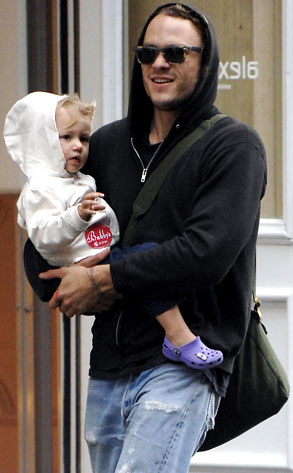 RAMEY PHOTO
Don't worry about Matilda. Heath Ledger's little girl is going to be taken care of.
Especially now that the insurance company that had been holding out on paying the late actor's $10 million policy has reached a settlement with Ledger's estate.
Since the 28-year-old actor died Jan. 22, 2008, Minnesota-based ReliaStar Life Insurance Co. had been balking (it's an insurance company after all) on making good to Ledger's sole heir, his 2-year-old daughter with Michelle Williams, Matilda Rose.
Even though the coroner labeled Ledger's death an accidental prescription drug overdose, the insurer suggested Ledger committed suicide, voiding the massive payout.