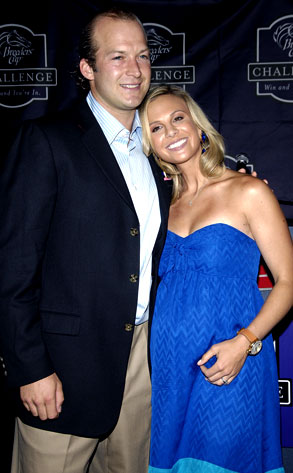 Gary Gershoff/WireImage.com
At least now when Elisabeth Hasselbeck gets overly emotional, she can blame her hormones.
The View's resident conservative cohost announced on air this morning that she and former football-playing hubby Tim Hasselbeck are expecting their third child together.
"We are thankful for such great news and will begin planning our zone defense strategy immediately," she said.
While there's no word yet on the pending tot's sex, Hasselbeck said she was due in August.
"We were thoroughly happy with the surprise of it," she added. "I didn't even know for two months."