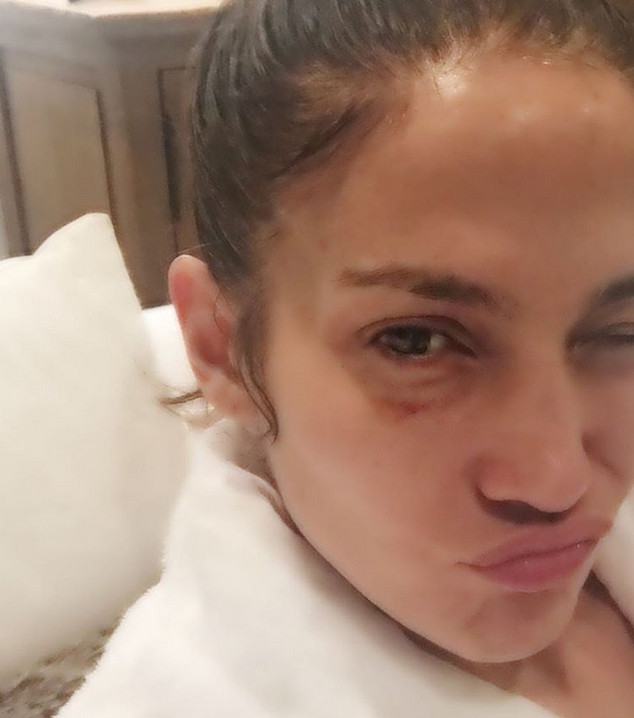 Instagram
Our favorite "Jenny From the Block" just showed us the not-so-glamours side of acting.
Jennifer Lopez shared a makeup-free photo of herself in a robe with her hair in a bun, also with a noticeable black eye, and it looks like it hurts.
"Sometimes work can be rough...lol #shiner #blackeye #sufferforyourart #youshouldseetheotherguy #justkidding #nobodyhitme #imalovernotafighter #immafightertoo #youcantputmeinaboxbaby #okimdonewiththehashtags," she captioned the Instagram post.