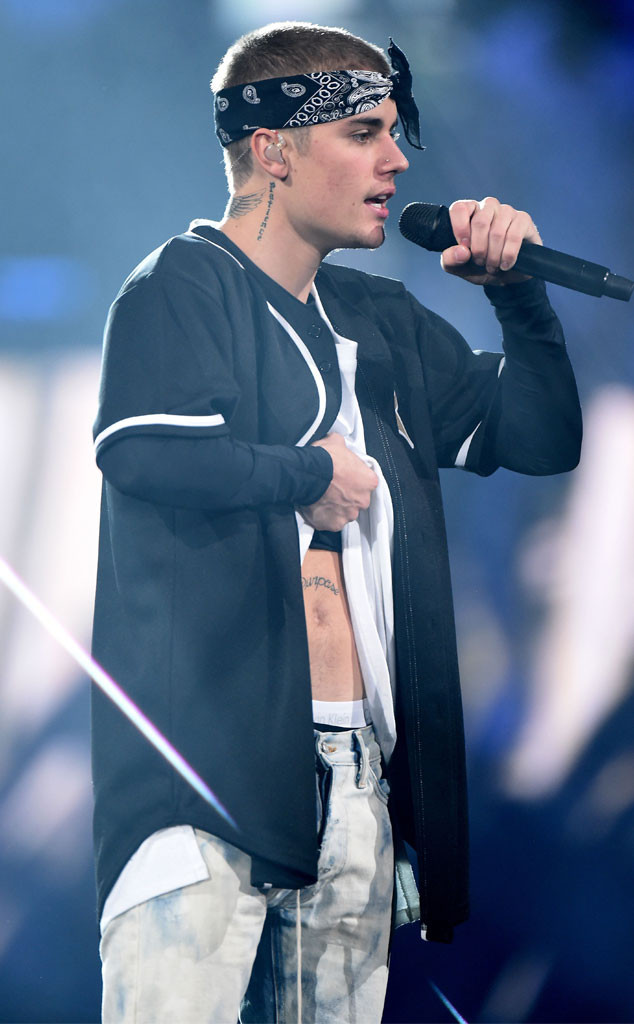 AKM-GSI
If you're still eager for Justin Bieber to return to Instagram, you're going to have to wait.
While performing in concert Tuesday, Bieber asked his many Beliebers in the audience whether he should return to the picture-sharing app. His answer, however, made it clear he won't be double-tapping any photos anytime soon. "Nah, I don't want to get my Instagram back...I'm sure...I think hell is Instagram," declared the Biebs in a fan-recorded video. "I'm 90 percent sure. We get sent to hell, we get like locked in the Instagram server like I'm stuck in the DMs."
Bieber's performance was the last of his European tour, so he made light of the vacation time he has ahead of his South America tour. He said he would go home and lie by the pool and maybe "take Instagram pictures and not upload them."