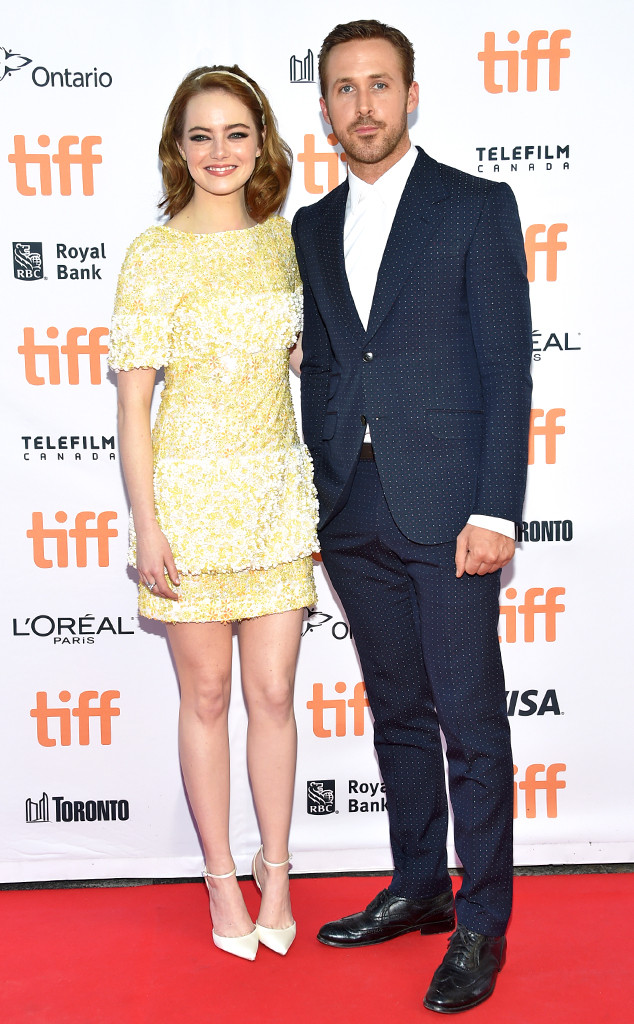 Evan Agostini/Invision/AP
Emma Stone is a talented singer, but don't expect her to sing in front of a live audience anytime soon.
The Easy A star, who has performed on Broadway and sings in her upcoming movie musical La La Land, appeared on Good Morning America Monday and revealed that despite her impressive vocals, she won't be hitting the karaoke mic anytime soon.
"I weirdly like karaoke so much less now," she joked. "I don't think anybody needs to hear me get up and sing in a karaoke room. It's just that the karaoke experience has lost a little luster after all that."
Both Stone and three-time co-star Ryan Gosling endured months and months of rehearsals to nail down their ballroom dancing routines, but after all that work the 28-year-old actress revealed her go-to dance move is a very basic one: jazz hands.