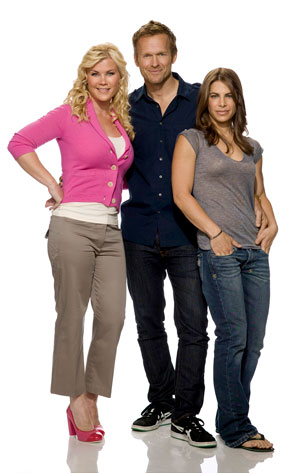 NBC/Mitchell Haaseth
Tuesday TV's Big Relief, for American Idol: The inaugural was over; Idol (25.2 million viewers, per Nielsen estimates) was up—about 2.5 million viewers from last week.
Gaining: Biggest Loser (11 million) beefed up by nearly 1 million viewers. Fringe (12.1 million) was up a tick in the 18-49 demo, which it ruled at 9 p.m.
How Does NCIS Do It? The crime show mobilized the 50-plus crowd, and managed 19 million total viewers opposite Idol.
How Can You Prevent More Job Loss? Watch more Scrubs (5.1 million for back-to-back episodes). Also, even if Privileged is a rerun, could you pretend to care even a little bit (841,000 viewers)?