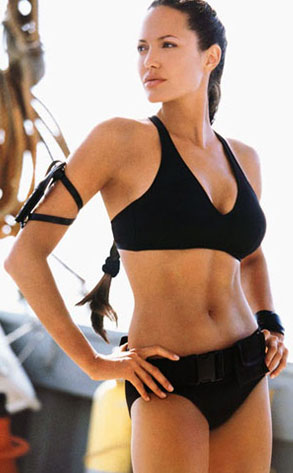 Paramount Pictures
Angelina Jolie's loss may just be Megan Fox's gain.
Warner Bros. has confirmed plans to relaunch—and completely overhaul—the hot pants-wearing, artifact-collecting Lara Croft: Tomb Raider franchise, with the first major casualty being Jolie.
According to the Hollywood Reporter, the third film will completely reboot the video game-based character, including changing her origin story (most likely shying away from her English aristocracy roots) and introduce new kinds of missions, love interests and villains.
And, most notably, a new leading lady.