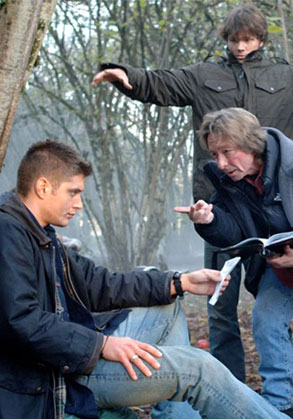 CW
Kim Manners, the veteran TV producer-director who helmed dozens of episodes of The X-Files and Supermatural, died Sunday at Cedars-Sinai Medical Center in Los Angeles from lung cancer. He was 59.
Hailing from a showbiz family, Manners first broke into the TV business in the 1970s as a production manager and director on Charlie's Angels. He went on to work on such series as Star Trek: The Next Generation, 21 Jump Street and Baywatch until he got the call for The X-Files.
It was on Chris Carter's hit sci-fi mystery series where Manners made his mark, scoring four Emmy nominations for his work. All told he directed 52 episodes of The X-Files.