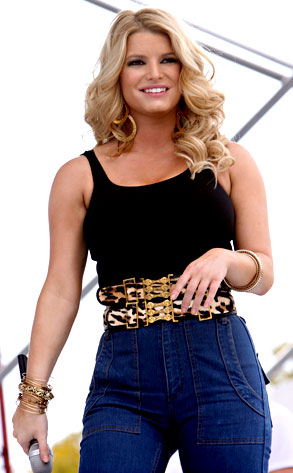 Logan Fazio/Getty Images
Ashlee Simpson-Wentz has a bone to pick with those who say her sister is looking a bit meatier than usual.
"I am completely disgusted by the headlines concerning my sister's weight," Simpson wrote Tuesday on her website. "A week after the inauguration and with such a feeling of hope in the air for our country, I find it completely embarrassing and belittling to all women to read about a woman's weight or figure as a headline on Fox News."
Sure enough, Fox's website reported today that Jessica Simpson shocked fans Sunday at Radio 99.9 Kiss Country's Chili Cookoff in Pembroke Pines, Fla., with her "noticeably fuller figure" and had apparently "eased up on her fitness regimen a bit."
Hmmph, says Ashlee.