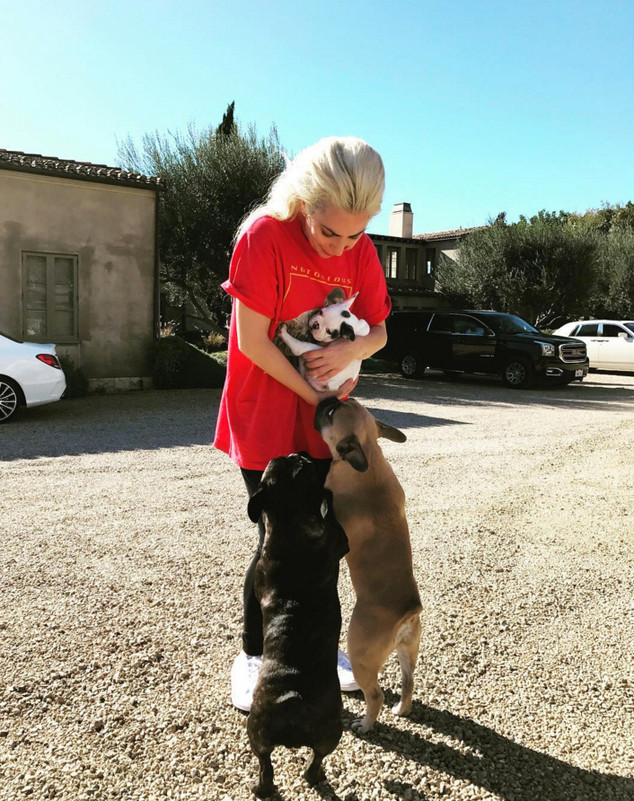 Instagram
Lady Gaga can't get enough of the adorable-ness and neither can we!
On Monday, the pop star added a third puppy added to her loving mix. The proud mama introduced the ball of cuteness to her 19.7m Instagram followers with the following caption: "I'm proud to announce we added a new member to the #JOANNE family I haven't named him yet but I call him both cowpig and moopig in the meantime! I chose him last moment because my best friend since I was 4 @booconnor Chef extraordinaire of @thepomeroynyc bought him, we didn't want them to be separated!"
Of course not! To fulfill everyone's thirst for more, Gaga went on to add another picture, writing, "He is so precious and the perfect addition to our three little piggies."