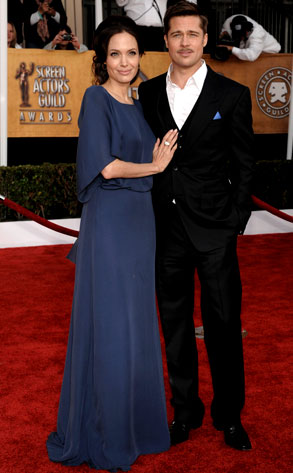 AP Photo/Chris Pizzello
And you think we hate Angie here at A.T.? We actually just voted her best poser of the SAG Awards, because, lets face it, she may be annoying at times, but she and that dog-meat stud of hers look ridiculously hot in photos together.
Your best accessory is a sexalicious man or woman by your side, people. Don't know why Emily Blunt and John Krasinski didn't do the same. Who do you think worked it best? Play and find out. Teri Hatcher was our close second, shocker there, too.