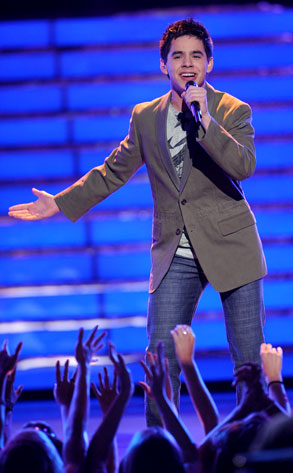 FOX
David Archuleta is headed for the spring break of his life.
The 17-year-old American Idol star, one of the more beloved runner-ups in the show's history, has announced plans for his first solo tour.
The 20-city road trip kicks off Feb. 24 in Virginia Beach, Va., and will keep Archuleta's pipes engaged at theaters and other midsize venues such as the storied House of Blues until March 21.
Jive Records labelmate Lesley Roy will open for him.
In the meantime, fans who love Archuleta for more than his precocious voice can catch his guest appearance on Nickelodeon's iCarly on Feb. 7.