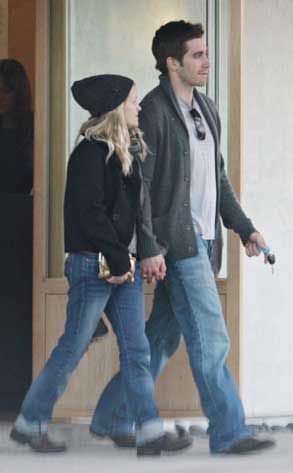 FAME PICTURES
ON THE GO: Reese Witherspoon and Jake Gyllenhaal, picking up some grub to go Saturday afternoon at M Café in Los Angeles.
READY MADE: Tyra Banks, ordering her food ahead of time at Sushisamba 7 in NYC so it would be served as soon as she arrived. (P.S. She had not one but two bodyguards!)
FUNNY FACES: Jimmy Kimmel and Sarah Silverman, standing in line to order their lunch at Joan's on Third in West Hollywood.
Which Oscar-nominee declined a car and driver and drove his own pickup to the Santa Barbara Film Festival?