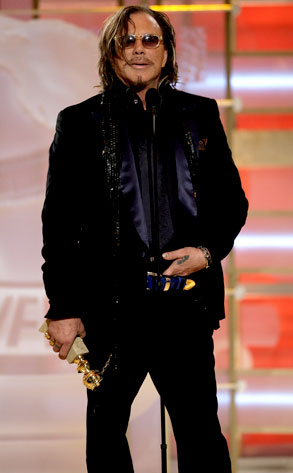 NBC Photo: Paul Drinkwater
The best part about the Mickey Rourke and Evan Rachel Wood possible hookup was your comments. Apparently a lot of you find M.R. quite charming. You aren't the only ones, as half of Hollywood has let him put his hands all over 'em. Just check out our groper gallery below.
Take a look at the other celebs who can't get enough of Mick—maybe because they don't have a choice?
If his hands aren't grabbing someone else, he just grabs himself. It's too fab. Check it out.