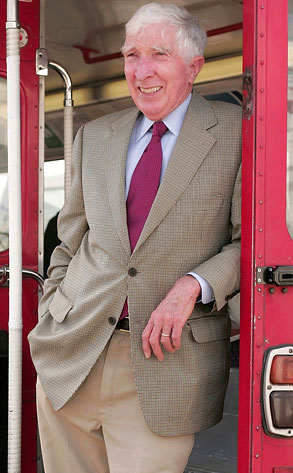 David Levenson/Getty Images
Prolific, two-time Pulitzer Prize-winning novelist John Updike has died of lung cancer at the age of 76.
According to publisher Alfred A. Knopf Inc., Updike died at a hospice not far from his home in Beverly Farms, Mass.
Several of his works wound up in Hollywood hands, most notably the James Caan-starring adaptation of one his most famous books, Rabbit, Run (which earned him his first Pulitzer), and The Witches of Eastwick, which, thanks to Jack Nicholson, Cher, Michelle Pfeiffer and Susan Sarandon became a star-studded, twice Oscar-nominated affair.
The author even went on to earn the ultimate pop culture honor—playing himself in an episode of The Simpsons.
Updike's final work, My Father's Tears and Other Stories, his first collection of new short fiction since 2000, is scheduled for release on June 2.