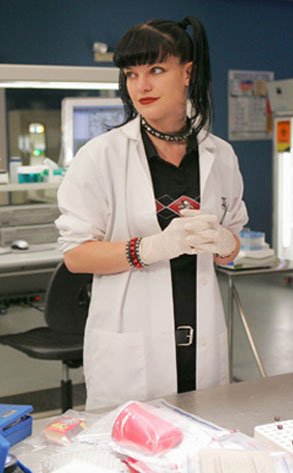 Cliff Lipson/CBS
Pauley Perrette's masters degree in criminology likely gets put to good use in her acting job as a forensic examiner on NCIS, but it probably had little to do with snagging cameraman Michael Bosman.
The actress, 39, and the lensman are engaged, CBS confirms to E! News.
"We're calling the wedding a celebration of love, of how much we love each other and how much we appreciate those who have shown us so much support and love in our journey together," the quirky star said in a statement.
The pair began dating in 2005 while Perrette was finalizing her bitter divorce with indie rocker Coyote Shivers. They married in 2000 and separated in 2004.