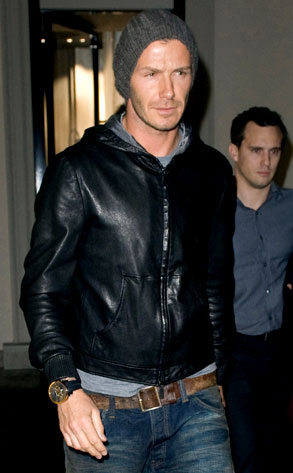 INFphoto.com
No paparazzi-avoiding deed goes unpunished, it seems.
David Beckham has been sued by a disgruntled photographer who was roughed up last month by one of the soccer star's bodyguards after Beckham confronted the shutterbug in an attempt to get him off his famous back.
Emicles Da Mata claims he suffered serious injury at the hands of Beckham's right-hand man, stating in court documents filed in Los Angeles Superior Court that on Dec. 7 the bodyguard beat him repeatedly, grabbed his camera and threw it in a trash can.
An eyewitness told E! News at the time that Da Mata had been trailing Beckham and wife Victoria when the Brit got out of his car and approached the paparazzo's vehicle, enticing him to come out. Per our source,when Da Mata refused to budge, Beckham's muscle went around to the passenger side and started throwing punches.