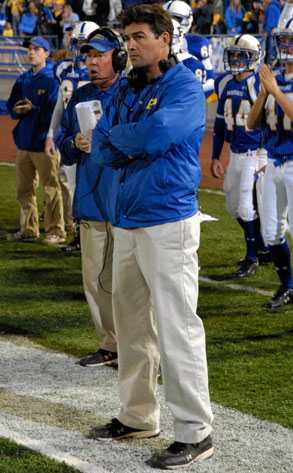 NBC/ Bill Records
Weekend TV's Winners: Ghost Whisperer (11.3 million viewers, as reported by MediaWeek), Extreme Makeover: Home Edition (11.6 million, Nielsen estimates showed) and Family Guy (6.4 million), which scored one of Sunday's biggest 18-49 ratings with a rerun.
Fan Rally Needed: In its second outing back on NBC, the recycled Friday Night Lights (4 million, per MediaWeek) fell to fourth in its Friday night time slot in total viewers and the demo.
Maybe They Should Call It Old Case: Cold Case (13.3 million) ran third in the 8 p.m. Sunday hour among adults 18-49, but ranked first in total viewers thanks to the devotion of adults 50-plus.
Stay Tuned: TNT said ratings for last night's SAG Awards, simulcast on TBS, wouldn't be out until tomorrow.