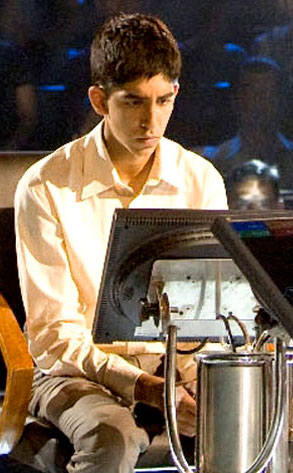 Ishika Mohan/Fox Searchlight
Slumdog Millonaire is going the way of No Country for Old Men. Unless, of course, it's going the way of The Aviator.
The game-show-grounded Mumbai love story won the top film prize at tonight's Producers Guild of America Awards, defeating Oscar Best Picture rivals The Curious Case of Benjamin Button, Frost/Nixon and Milk. It also beat The Dark Knight, which got beat down by the Academy earlier in the week.
Mad Men, 30 Rock, The Colbert Report, the miniseries John Adams and 60 Minutes were winners in the TV categories. WALL-E was named best animated film; Man on Wire, best documentary.
So far this decade, the PGA's top film winner has gone onto claim Oscar's Best Picture trophy only half the time. As Little Miss Sunshine, Brokeback Mountain, Moulin Rouge! and The Avaitor might glumly tell you over a drink one night.