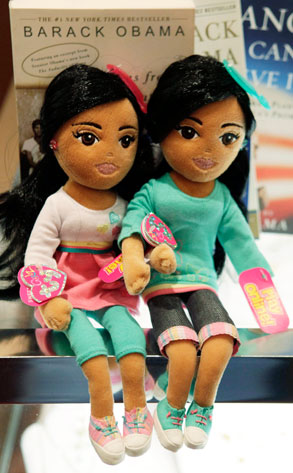 AP Photo/Charles Rex Arbogast
The maker of Beanie Babies can forget about getting a fist bump from the first lady.
Michelle Obama has issued a statement about Ty's newest dolls for their TyGirlz Collection, Sweet Sasha and Marvelous Malia. The plush pair are named after her and President Barack Obama's daughters, Sasha, 7, and Malia, 10.

"We believe it is inappropriate to use young, private citizens for marketing purposes," said Michelle's spokeswoman in a statement.

Guess that's one purchase the trend-setting first family won't be making...