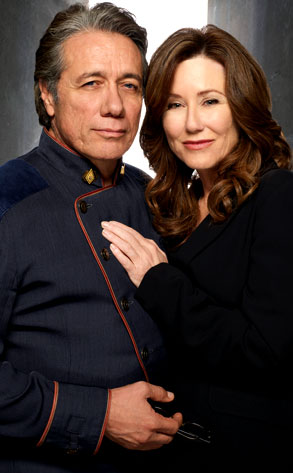 Justin Stephens/Sci Fi Channel
Oh hells yes.
Battlestar Galactica season 4.5 has been crazytown so far, what with the suicide of a beloved character, the disappointing reveal of the fifth/final Cylon and the shocking/random truth about baby Nicky's parentage, but all the weird was wiped away tonight.
The final scenes of the episode brought the sexy back...If you haven't seen it yet, go watch it, you frakkin' slacker. If you're caught up and ready to chug back some celebratory liquor in an octogonal glass, get in here!