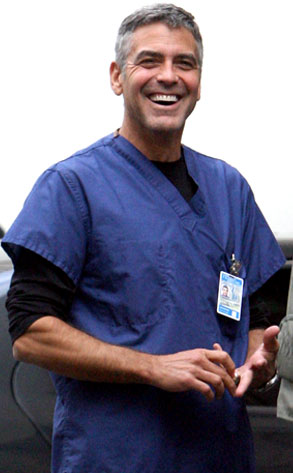 Starzlife.com
Dr. Ross has returned!
George Clooney is back in scrubs on the set of ER, and, despite the skeptics who said there was no way the superduperstar would ever revisit his old County haunts, a pic of the actor on set is proof you can see with your very own eyes.
To top it all off, we just got some inside info on what episode they're shooting right now, and it's exactly the kind of unique outing that would draw back the great George Clooney...