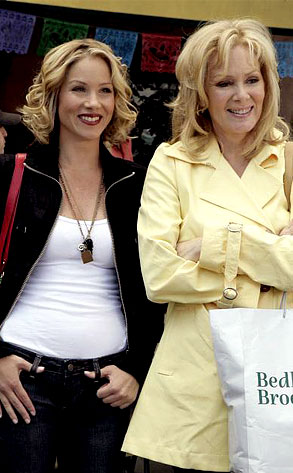 ABC/MITCH HADDAD
Looks like Christina Applegate won't be receiving a rose anytime soon.
ABC announced today that Samantha Who? will be benched to make way for the better performing Bachelor. Samantha previously aired at 9:30 on Mondays, following Dancing With the Stars. The 13th cycle of the romantic reality show took over the time slot at the beginning of January.
This temporary hold allows singleton Jason Mesnick and his lovelies to continue to get inflated episodes on Mondays from 8-10.
Fans shouldn't worry too much about Samantha When. The network hasn't set a return date for the sitcom yet, but it will most likely be soon after Mesnick awards his final rose on March 2.
But just to hold you over a bit, according to Entertainment Weekly, when the laugher does return, Golden Globe nominee Applegate will be joined by former Women's Murder Club hottie Angie Harmon as the ex-wife of Billy Zane's Funk.