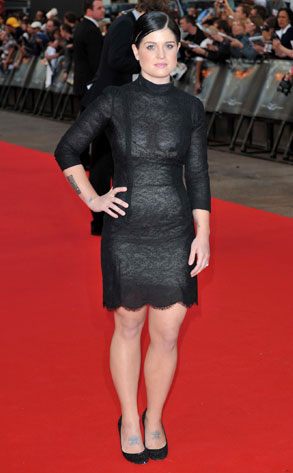 Ash Knotek/Snappers/ZUMAPress.com
Kelly Osbourne is having a rehab redux.
The erstwhile reality television icon, 24, checked into Oregon's Hazelden Alcohol and Drug rehabilitation center on Wednesday. She logged time in similar Los Angeles-area treatment programs in Promises, when she was 18, and Las Encinas, at 20.
"Yeah, Kelly's in rehab," her mother, Sharon Osbourne, told Radar Online. "What else can we say? She knew that it was the right thing to do at this point and we're proud that she did it. The family is all standing behind her. Kelly knew that she needed help and she's getting it.